Steve & Joe Wilkins Master Airgun Smiths Since 1968.
The Wilkins PCP story started in the late 1960's.
In 1968 they were producing Rifles for the own use made of Seamless Stainless Steel. They built a Twin Stage hand pump with a 48″ arm to pump a pressure of 6500 psi (448 Bar)
Joe & Steve tested this Rifle hydraulically using water at 12000 psi (827 Bar)
During these early years Steve worked with Joe his Father on all the PCP Rifles.
The Wilkins Family went on to Develop the much heralded Multi Shot PCP Rifle later Called The "PREDATOR in 1970. It went through much development right up to the 1980's.
Steve Wilkins with his partners in 1976 Setup the Company called DayState. Steve Wilkins picked this company Name.
Steve moved away from DayState in 1977-78.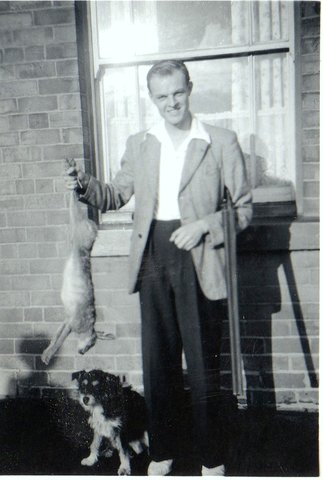 The Airgun Master Joe Wilkins 1955 been out with his shotgun.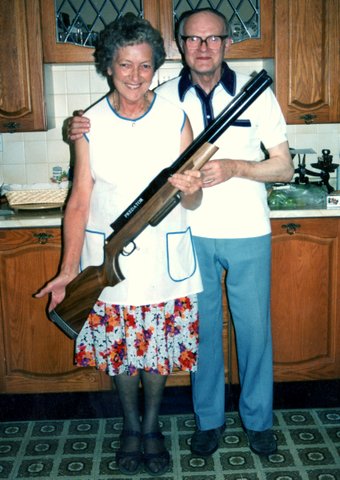 Joe & Doris Wilkins Proudly Holding The First Black Anodised Predator Rifle Early 1980's.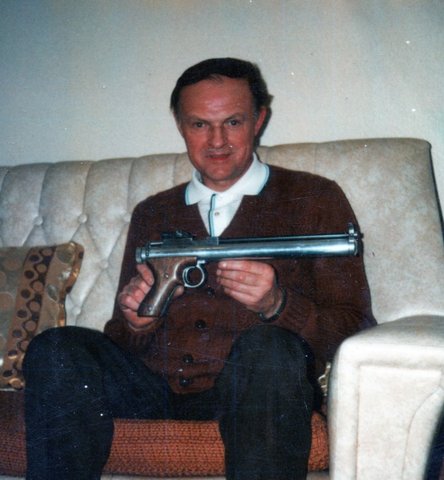 Joe Wilkins Proudly Holding one of his Stainless Steel Pistols 1973.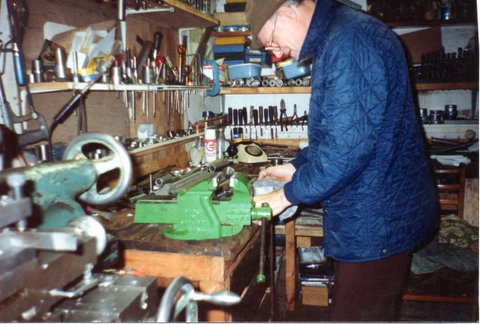 Air Gunsmith Joe Wilkins Working on parts for his Predator Rifle 1980's.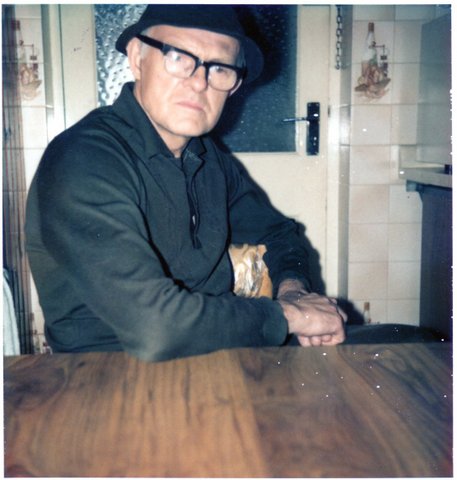 Master Airgun Smith Joe Wilkins Deep in thought 1978.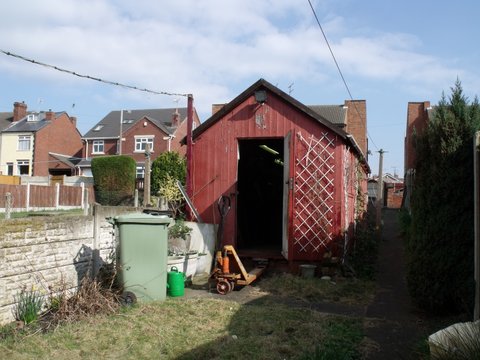 This where it all started in the Mid 1960's in Joe's small compact workshop in his garden at Pinxton Derbyshire UK. Joe Wilkins and his son Steve Wilkins worked all there spare time together on PCP's….Father and Son the Inventors of Modern PCP Rifles & Pistols. In 1968 they built the first Modern Stainless Steel PCP Rifle. Steve built a hand pump to fill it with High Pressure Air. Steve was very young at school but had machining skills at an early age helping his dad in his workshop.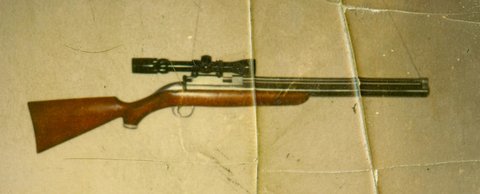 This is a Stainless Steel .22 PCP from the early 1969.
The stock came from a BSA Airsporter with a fill pressure to a Max of 6500 psi (448 Bar)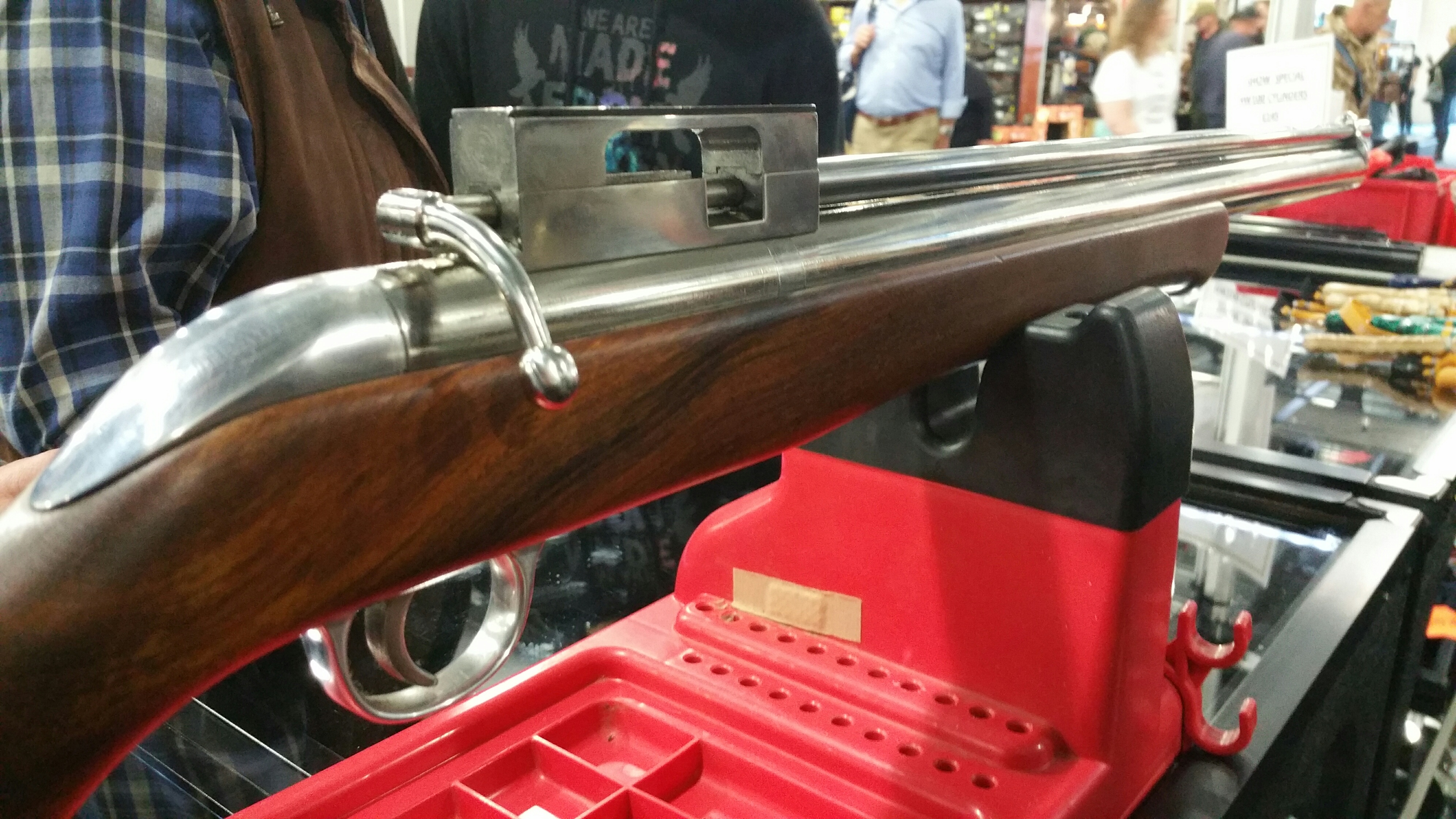 This is a 1970 Stainless Steel PCP Produced by Joe and Steve Wilkins.

PCP Mortar Rifle Steve Wilkins Designed And Built in 1976 for the British Army.

Prototype Dart Rifle Steve Wilkins Designed And Built in 1976.
This Rifle was pumped with the inbuilt lever in the for-end.
There was a need for Vets to sedate animals from a distance.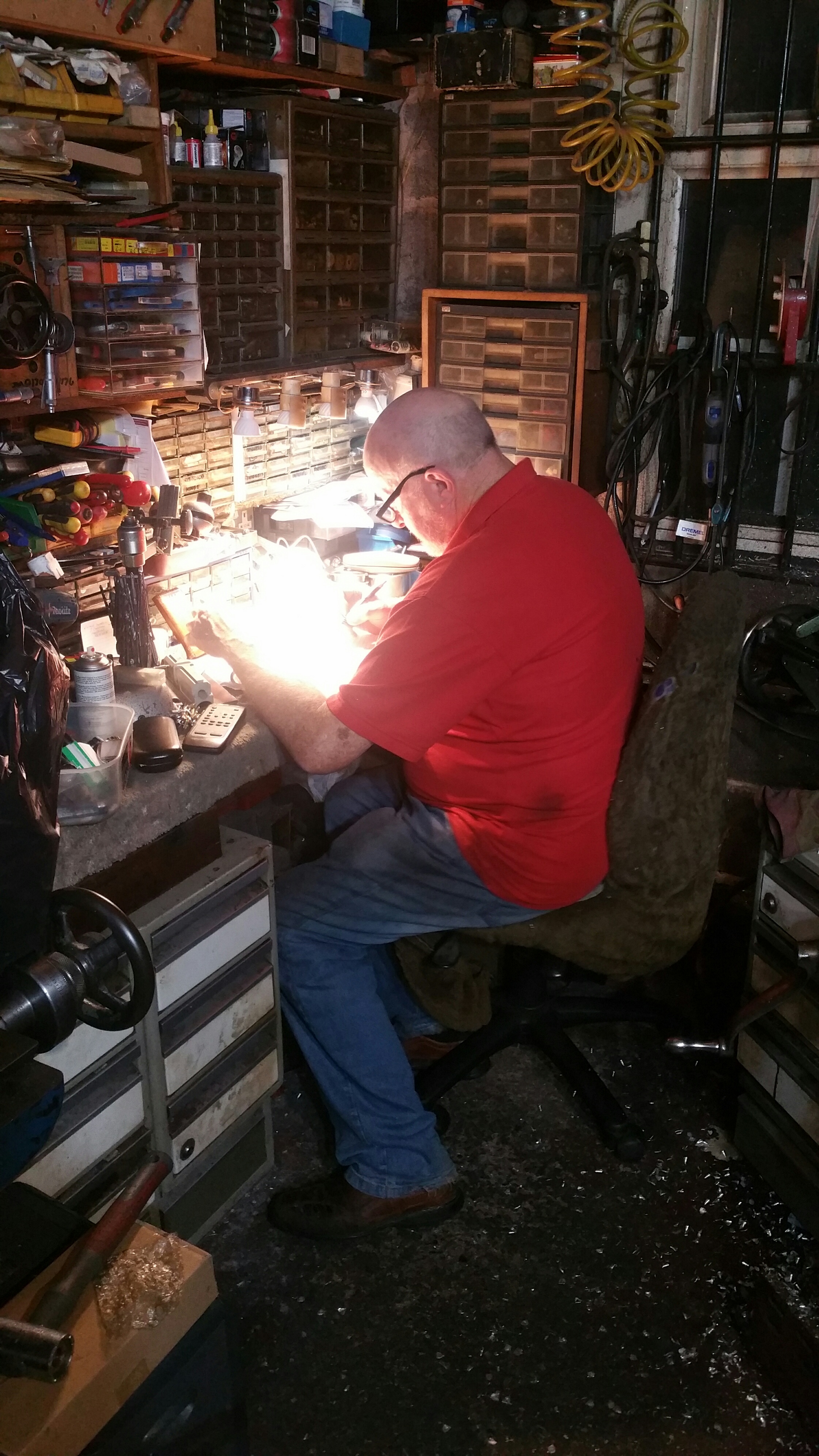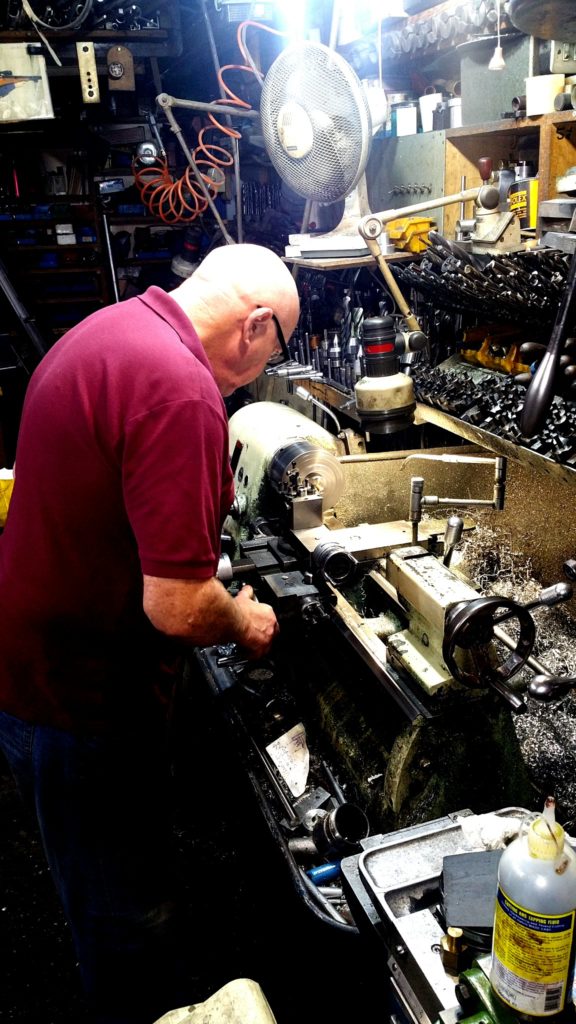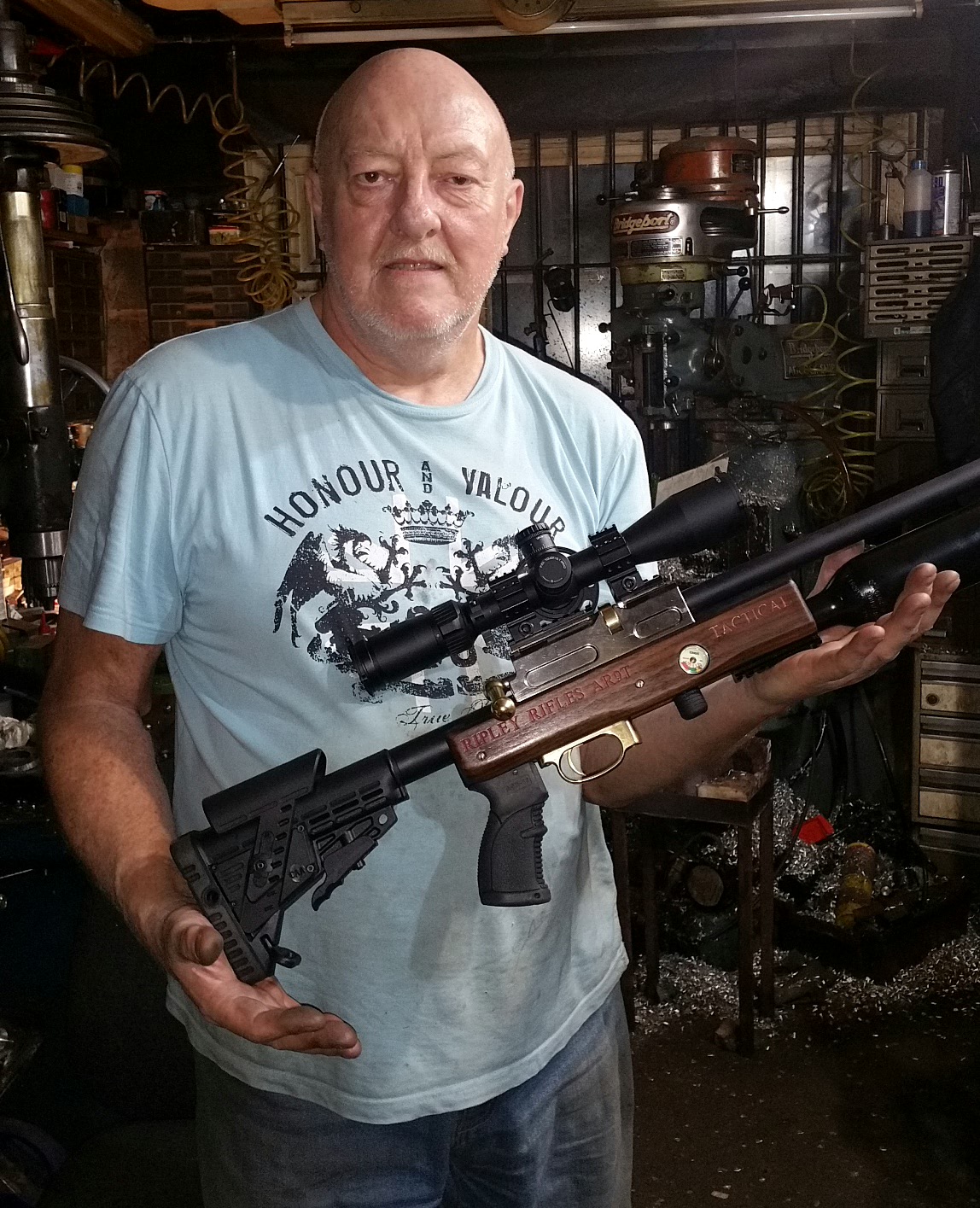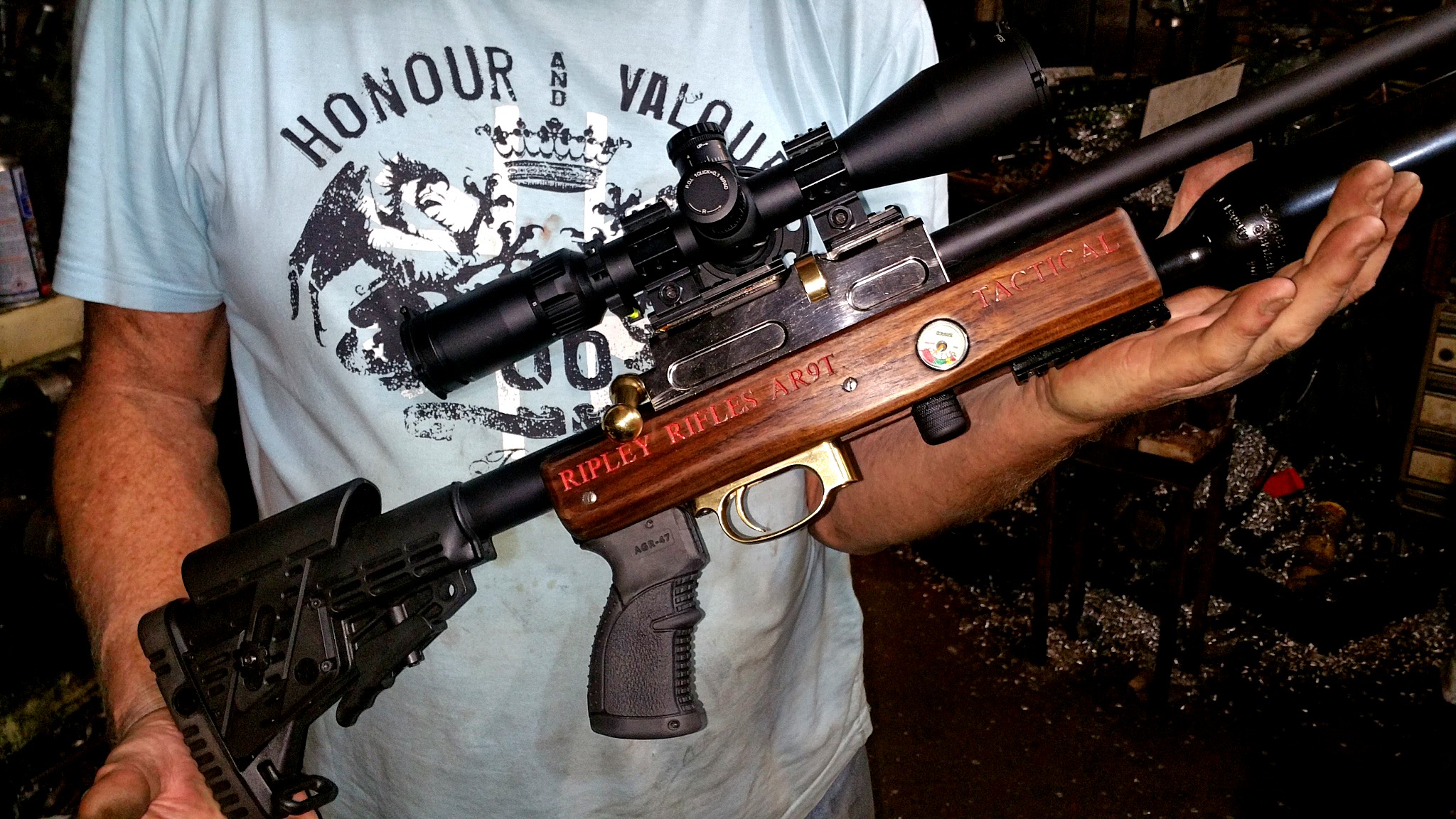 In the 1980s -1990s to Date – Russell Green has Been Part of the History Of Ripley Rifles Helping Steve In All Aspects Of The Ripley Story.